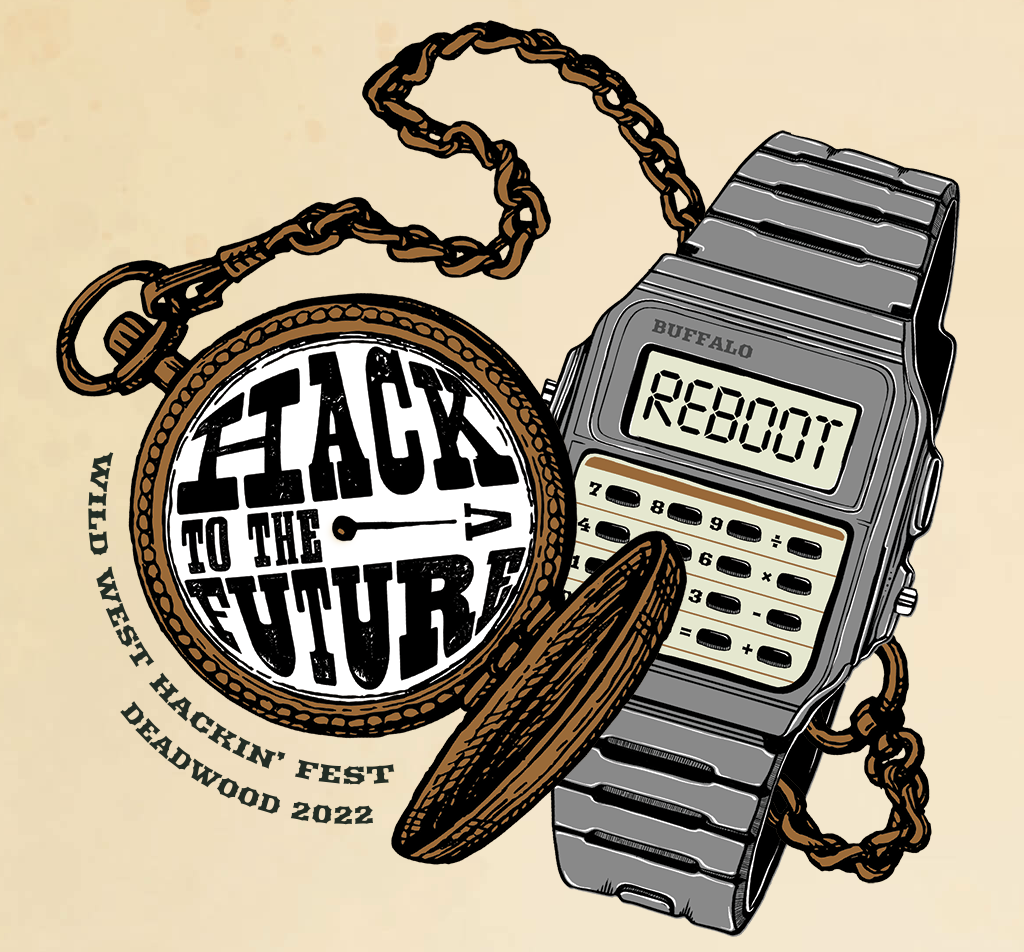 WWHF 2022 saw people getting together again, with a reboot of the live conference and all the fun and games that go with it!
The theme was a mashup of the wild west and the Back to the Future film series.
---
Deadwood 2022 Badge Build Lab
Did you attend WWHF 2022?
Do you want to get the parts to put your badge together and make it shine?
Then we have good news for you!
At long last, the folks at BHIS and WWHF have put together the WWHF 2022 Flux Capacitor Badge Assembly Kit and it is now available for sale at the Spearfish General Store!
The kit contains everything you need, except for the badge that you received at the WWHF 2022 conference and the firmware to make it go. We also recorded an instructional video that shows you all the components and tools you need, plus detailed steps on how to build, program, and troubleshoot putting your badge together.
If you have additional questions about the Badge Build Lab, reach out to us on Discord!
We made a #badge-build channel just for you!
Handy Links:
Note: The badge assembly kit is solely for people who attended Wild West Hackin' Fest 2022. If you do not have the Flux Capacitor Badge, the parts kit won't be much use to you.