Visitor & Hotel Information
Airport: Rapid City Regional (RAP) is about an hour away from Deadwood. Other airports to check out with occasional deals depending on where you're going to/from are Gillette, Wyoming and Chadron, Nebraska – both about two hours drive from Deadwood.
Transportation: The airport is about an hour away from Deadwood, so renting a car is probably the best option as there is lots to see in a short distance of Deadwood and driving around the Black Hills is truly wonderful! Lyft announced that it is offering services in the Black Hills. We can't confirm or deny how reliable Lyft will be, but it might be an option.
Main Hotel (Conference Hotel):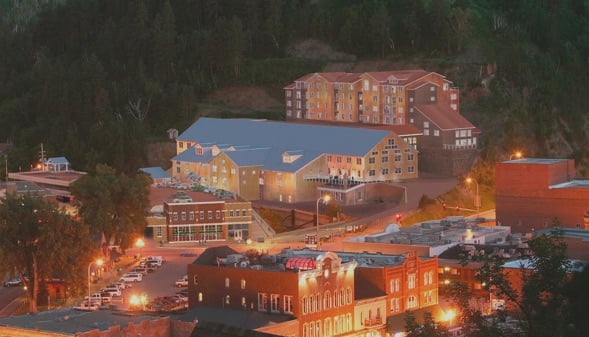 The Deadwood Mountain Grand
Our traditional home base and primary gathering place for the week of the conference.
Unfortunately, this property has limited sleeping rooms (less than 100) and is already sold-out. However, there are numerous other properties within walking distance.
1906 Deadwood Mountain Drive
Deadwood, South Dakota 57732
(605) 559-0386
There are numerous other hotel options available within walking distance.
---